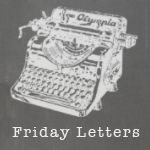 Dear Thursday you are my favorite. You are basically the last day of the week for me and you also brought me some amazing news. I GOT A JOB. Yes i am finally in the working world again.
Dear Ms Britney Spears you are amazing. I really thought you was going to be nice one and sugar coat everything . But your not and Im loving it . Your keeping it real .
You can do no wrong to me . I cant wait to see how the rest of the season will go !!
Dear Big Sean , Kanye West and Jay Z
Wow I love you all . Amazing song. I have this song on repeat all the time . Everyone one check it out and download it , you will love it !
Have a great weekend loves !
xoxo,
Brittany Morgan