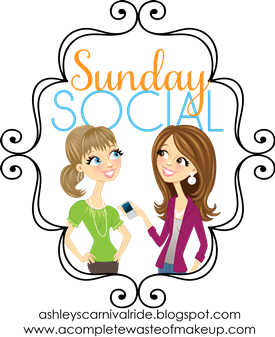 Happy Sunday Ladies !! Fall is here and I'm loving every moment of it .
Today's Sunday Social is all about FALL !
There are so many things i like about the fall I have no idea where to begin .
1. Fall Fashion
The boots , sweaters , scarves I love them all .
2. Football
NFL and College Football I watch it all !! . Tailgating and just enjoying the game with my
friends and family is so much fun. I love the game !
3. Starbucks
I love going to Starbucks getting a fall themed lattes .
Caramel Apple Spice
4. Black Friday
I save up for this every year !!! I can't wait for black friday . Its shopping in overdrive !!
What are some of things you love about the fall.
Let me know in the comments below
xoxo ,
Brittany Morgan